We produce millions of eggs each year, all meeting the strict standards laid down by the European Union. This standard guarantees that the eggs have been produced to the highest quality of food safety in the world. The standard covers a range of initiatives from farm activity and biosecurity through to the packing centre where the eggs are graded for quality.
Aviary barn eggs come from hens that have space to roam the barn. The birds interact with each other and have perches on which to roost, as well as plenty of room to stretch their wings and wander freely. Nesting boxes provide a quiet place for egg-laying and there is floor litter for scratching and dust bathing in. The multi-tier barns provide additional levels above ground for the hens to explore and roost.
Enriched Colony eggs are regulated and approved by the European standards. These eggs come from hens that have recently, due to new welfare regulations, had significant investment in to the systems they are housed in. The hen houses include more space per bird, a private nest box to lay eggs in, a scratching region and special perching areas. Furthermore, all colony houses are naturally ventilated.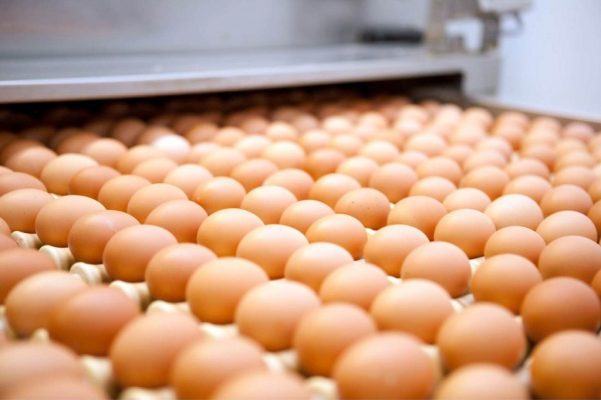 Daily collection, grading, sorting, marking and packaging. We use the latest generation MOBA sorting machine equipped with an electronic ovoscope.
We offer our customers class "A" fresh eggs with high taste and nutritional in all sizes: S, M, L, XL, in packs of 6, 10, 15, 20, 30, 120, 180 pieces, as well as pallets of 9,000 and 10 800 pcs.